Macdonnell Group Investments has been Revoked For Non Payment.  They hosted an "Annual Seminar" in Miami Beach and DID NOT pay for their audio visual rental services.
The Canada based company located listed at : 1100 – 1505 Barrington St. Halifax NS Canada B3J 3K5Canada, again hosted the "First Annual How to Get Free Audio Visual Services in Miami Beach Without Paying". 
The event location was at the legendary Deauville Beach Resort in Miami Beach.  The seminar / convention was on March 27 – 30, 2017.
If you need to reach them regarding any "non-payment issues" please call :: 902.425.3980
HOW TO AVOID WORKING FOR FREE? ::
How do you avoid working for free?
Always ask for identification from the person who is in charge of the event.  
This business event on "how to write a non-sufficient funds check" was professionally hosted by Mr. Mathew James Healy (mathewhealy@macdonnell.com) (mathewhealy@gmail.com) (mathewhealy@me.com)
Other business professionals where also at attendance and in on the act such as :: Mr. Dean Smith and Mr. Peter Stewart.
MAKE SURE THE CHECK CLEARS BEOFRE YOUR EVENT ::
The Macdonnell Group Investments company (phone # 902.292.7889) President Mr. Ralston Macdonnell (ralston@macdonnell.com) provided a company check that was latter returned for "non-sufficient funds".  See image of check provided below.
WHAT DOES MACDONNELL GROUP ACTUALLY DO BESIDES NOT PAY INVOICES? ::
"They provides consulting and technology services for multi discipline engineering, environmental consulting, geomatics, mapping, GIS, and management consulting.
WHAT DID THE NSF EVENT LOOK LIKE? ::
The event was a ballroom set-up with round tables.  They requested wireless microphones, a professional sound system, computer projector (this they did pay for using a credit card in advance, thank you Mathew Whealy!), large screen and all the labor involved to set up and break down.  This all included delivery and pick up as well as technicians onsite to assist.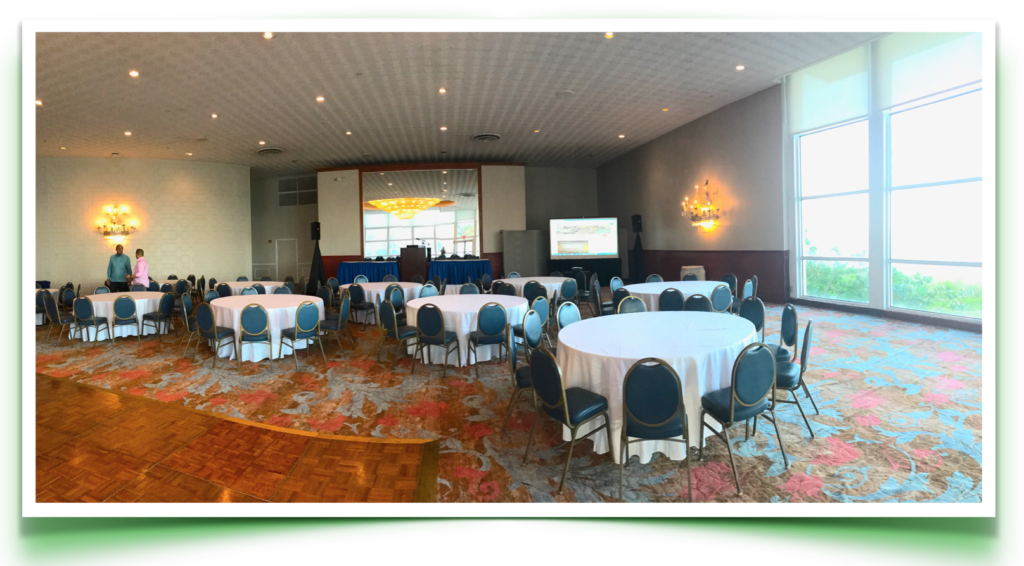 OUTCOME ON PAYMENT STATUS? :: 
Our accounting department has sent many "final notices".  When the check was returned for non-sufficient funds on April 14, 2017, we have sent over 45+ emails to the following addresses in attempt to receive payment without success.   accounting@macdonnell.com, v.lake@macdonnell.com, ce1@macdonnell.com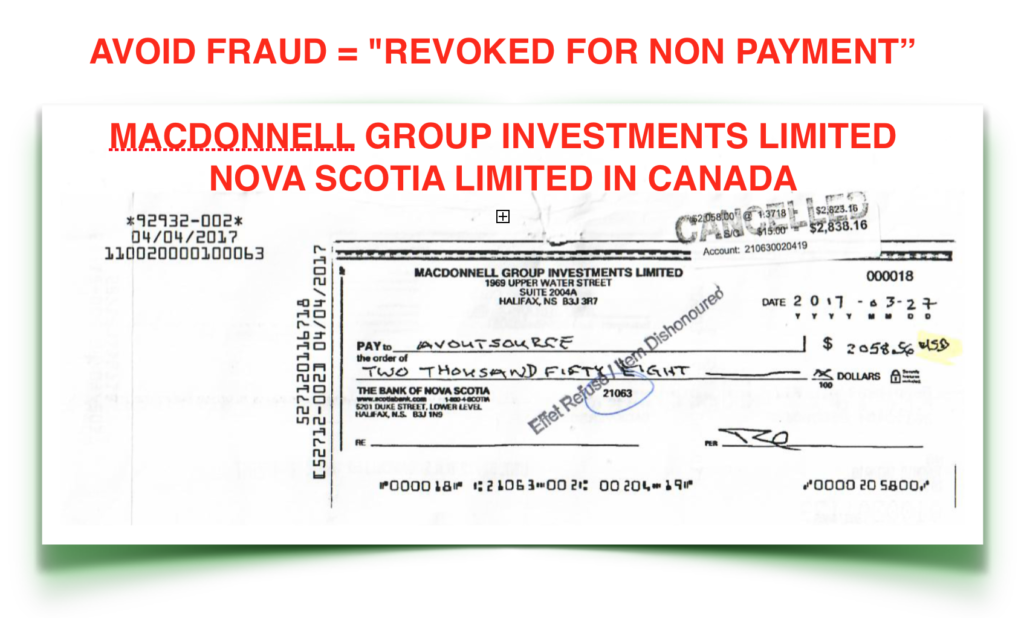 Macdonnell Group Investments Revoked For Non Payment Seminar ::
As of today, no payment has been received.  Be aware when working with this deceiving Investment company called Macdonnell Group Investments Limited because they LOVE to write Non-Sufficient Funds.  They love not paying their bills for services rendered. 
We wish you continued success!
(NOT UNTIL YOU PAY YOUR INVOICES IN FULL FOR SERVICES RENDERED IN MIAMI BEACH WITH US)
(Help us Mathew James Healy get paid for our services!)

Copyright © content created by AV Outsource Inc. Marketing.  All rights reserved.
"Be original" :: write your own content ©