At AV Outsource we provide a large selection of sizes and models of rental projection screens, indoor and outdoor because we want our clients to have the flexibility in choosing what screen is best for their specific target audience, meeting, business or social event.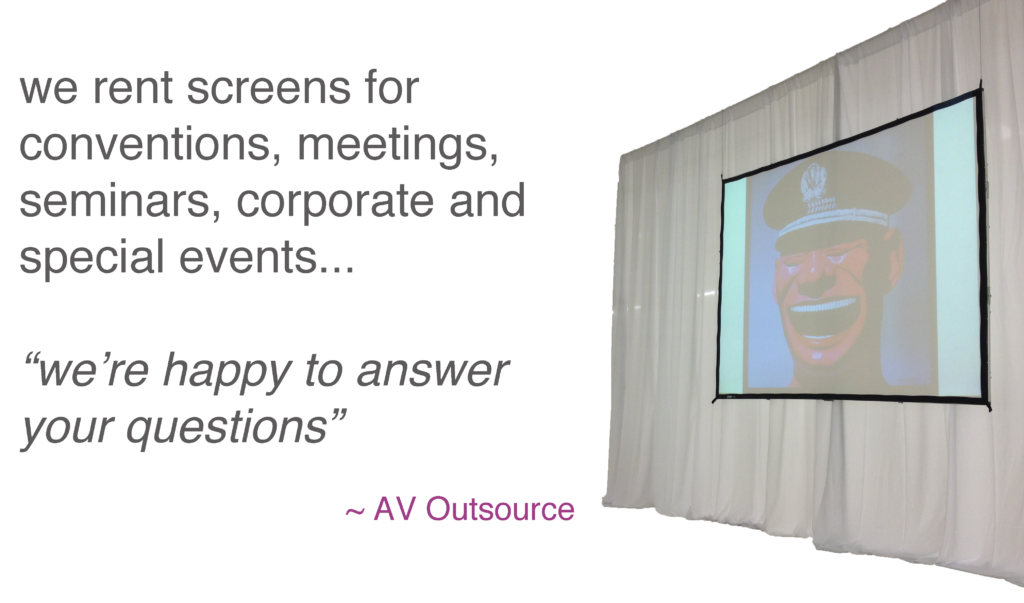 Not sure what projection screen you need?  
No worries, we're happy to help!  
AV Outsource will help you choose between ::  
1.  lightweight and portable
2.  indoor or outdoor
3.  the "very popular" tripod classroom style screens for quick and easy set-up
4.  finally, for those ballroom large meetings or business seminars, the fast fold style big screens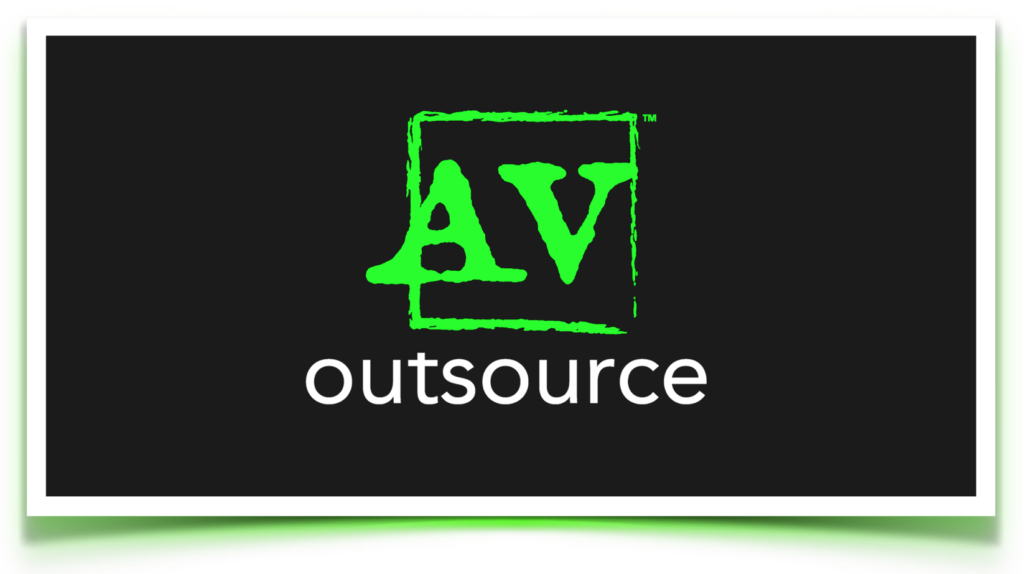 Here is a list of our most "popular" rental projection screens and sizes ::
SCREENS LIGHTWEIGHT / PORTABLE INSTANT THEATRE
* 60″ – Instant Portable Lightweight Theatre Screen *
* 80″ – Instant Portable Lightweight Theatre Screen *
SCREENS PORTABLE HIGH QUALITY TRIPOD THEATRE
* 60" x 60" – Tripod Portable High Quality Theatre Screen *
* 70" x 70" – Tripod Portable High Quality Theatre Screen *
* 84" x 84" – Tripod Portable High Quality Theatre Screen *
* 96" x 96" – Tripod Portable High Quality Theatre Screen *
SCREENS LARGE FAST FOLD THEATRE
 * 6' x 8' (183 x 244 cm) – Fast Fold Frame Theatre Screen *
* 7.6' x 10' (229 x 305 cm) – Fast Fold Frame Theatre Screen *
* 9' x 12' (274 x 366 cm) – Fast Fold Frame Theatre Screen *
* 10.6' x 14' (320 x 427 cm) – Fast Fold Frame Theatre Screen *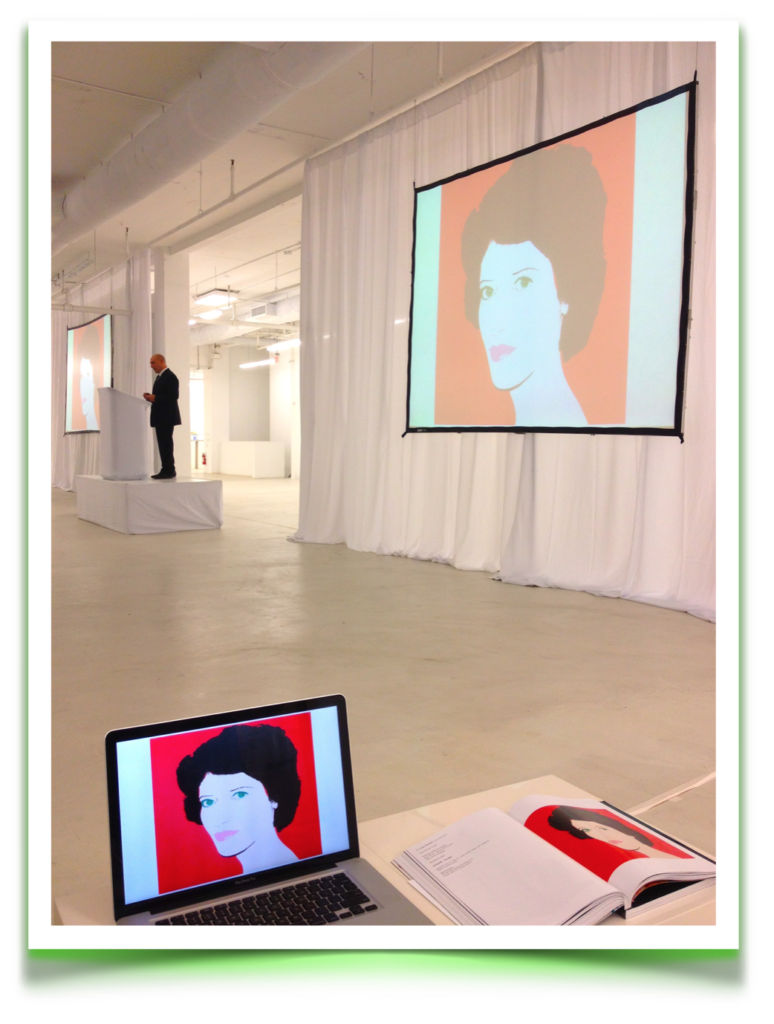 OUTDOOR INFLATABLE THEATRE SCREENS
 * 6' x 8' = 11′ x 11′ (183 x 244 cm) – Outdoor Inflatable Theatre Screen *
* 7' x 10' = 13′ x 13′ (213 x 304 cm) – Outdoor Inflatable Theatre Screen *
* 9' x 16' = 25′ x 25′ (274 x 488 cm) – Outdoor Inflatable Theatre Screen *
* 15' x 20' = 24′ x 30′ (457 x 610 cm) – Outdoor Inflatable Theatre Screen *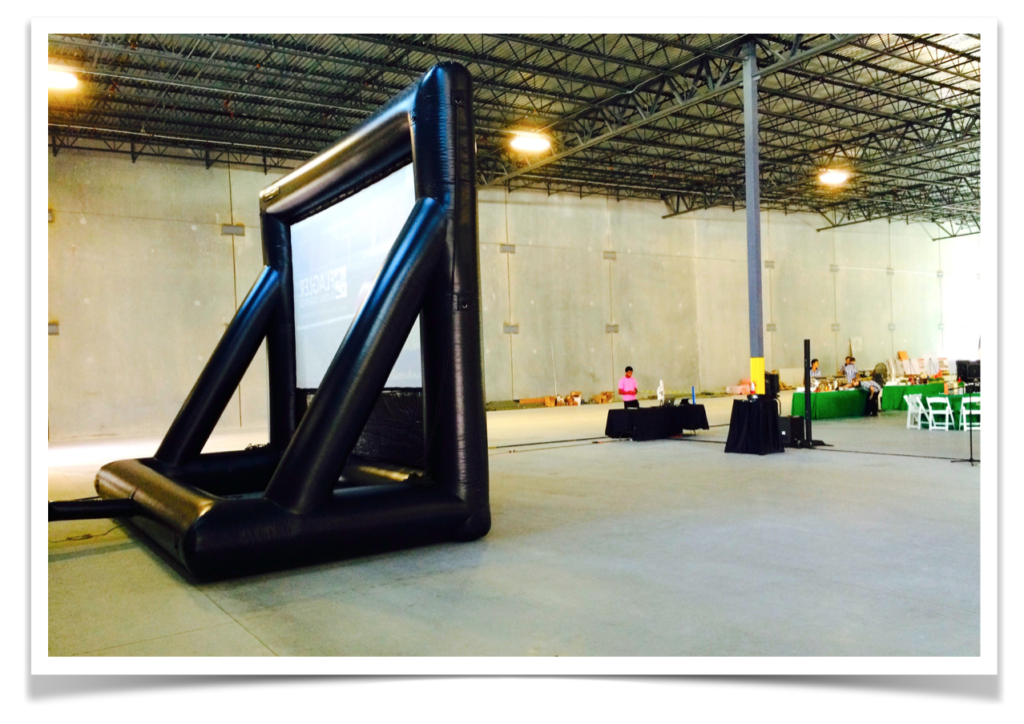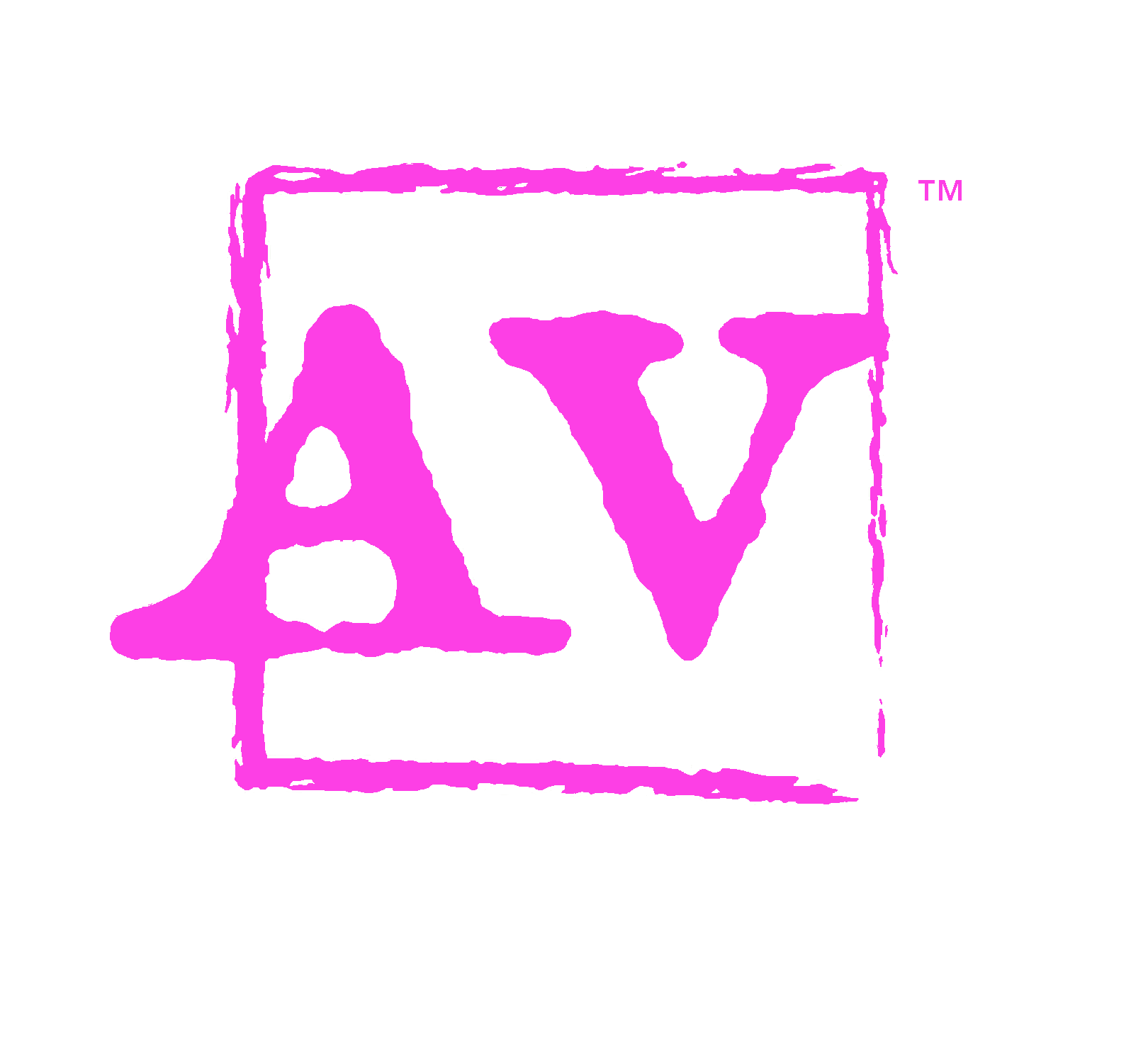 other specific sizes of screens and models available upon request